Description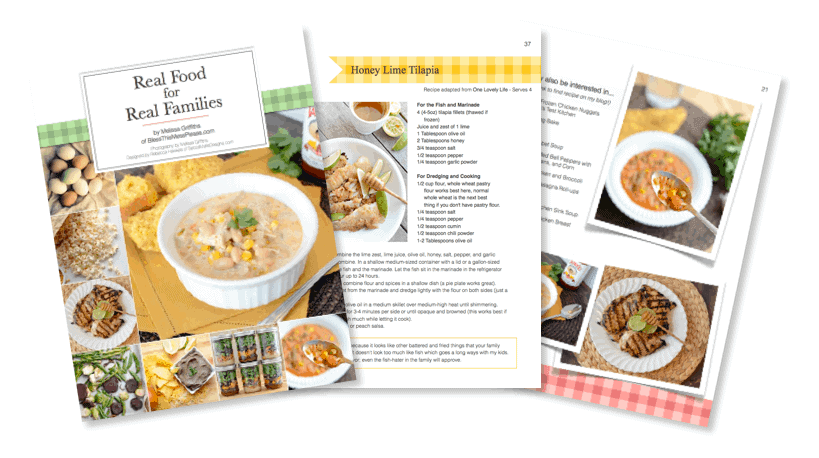 WHAT THIS BOOK HAS TO OFFER
The recipes in this eBook are family favorites made with pretty squeaky 'clean' ingredients. Canned beans, coconut milk, and tomatoes are just about as processed as I got.
REAL FOOD BASICS
See how to transition from a traditional American diet to one centered more on wholesome "real" food choices.
NO MORE GUESS WORK
In addition to dinner plans, this book lays out breakfasts, lunches, and snacks for the two week plan.
FIND BALANCE
Food is so much more than just food, it's part of life! Learn the balanced approached to whole foods.
SAVE TIME AND ENERGY
There are 14 dinners, shopping lists included, so you won't have to worry about the first few weeks of making healthy changes.
WHAT PEOPLE ARE SAYING
"I'm ALWAYS a fan of easy meals, quick recipes, that are still really healthy. Always. I think most moms are. If you have a recipe book, you could share that and people would eat it up."
– Sarah
"Thank you so much for offering your knowledge on real food. Both my husband and I grew up on homemade plus a little frozen processed food. We decided to make the change over to real food and loved your 80/20 rule!"
– Katherine
"I have said over and over again that I don't want meals designed by chefs I want meals designed by real moms that cook real meals using real food. We have tried at least one of your meals each evening for over a week and I have not had one complaint yet! In fact last Monday my husband and I were trying to get part of our garden planted so I had my 16 year old make the chicken broccoli tetrazzini! They loved it and it made enough for them to take to school the next day! I could go on and on but since I need to go to bed I will end with THANK YOU so much!"
– Anjeanette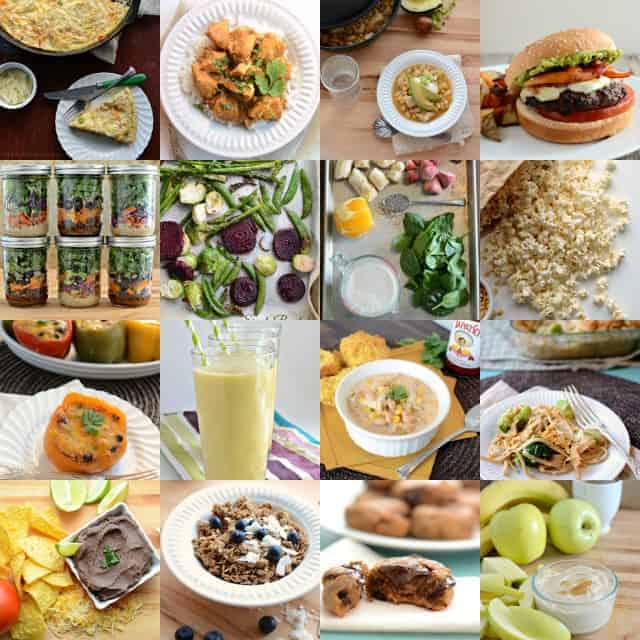 WHAT'S INSIDE?
The chapters in Real Food for Real Families include:
Introduction
The Secret (The Key to Making Real and Attainable Changes!)
Clean 15 & Dirty Dozen
Mealtime Ideas
Breakfast
Lunch
Snack
Dinner (2 full weeks of healthy meals all in one great plan!)
Reading List
Closing
Index
Shopping List (Everything you need to make all 14 dinners!)
14 Family Approved Dinner Recipes
About the Author
You'll have all the resources you need to rock real food!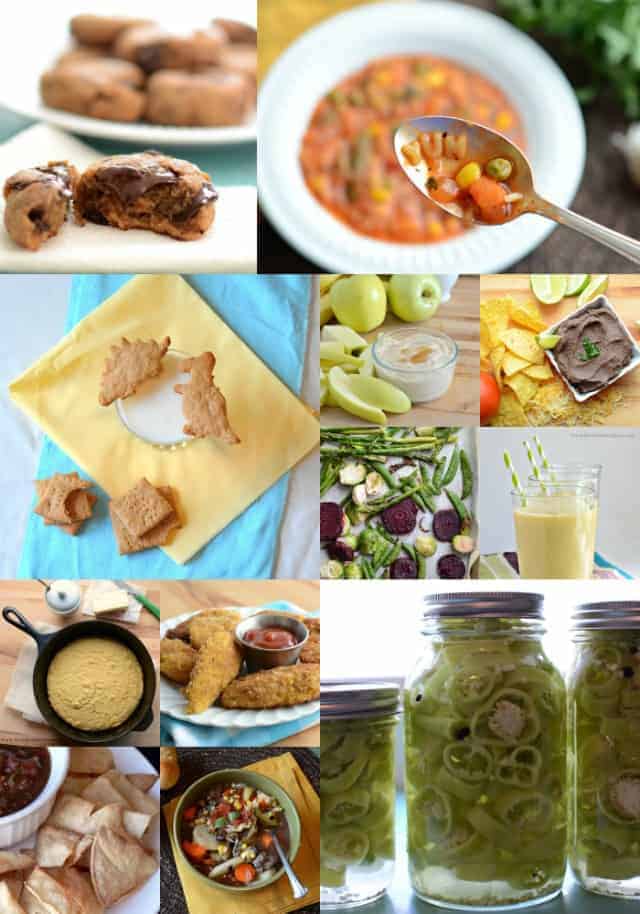 THE RECIPES
These aren't your boring old recipes! Recipes include Homemade Pizza (yes! PIZZA!), Butter Chicken, Linguine Rosa with Shrimp, Slow Cooker Beef Carnita Tacos, Healthy Chicken Nuggets, Honey Lime Tilapia, plus 8 more! You will love the variety and everything is very family friendly.