Description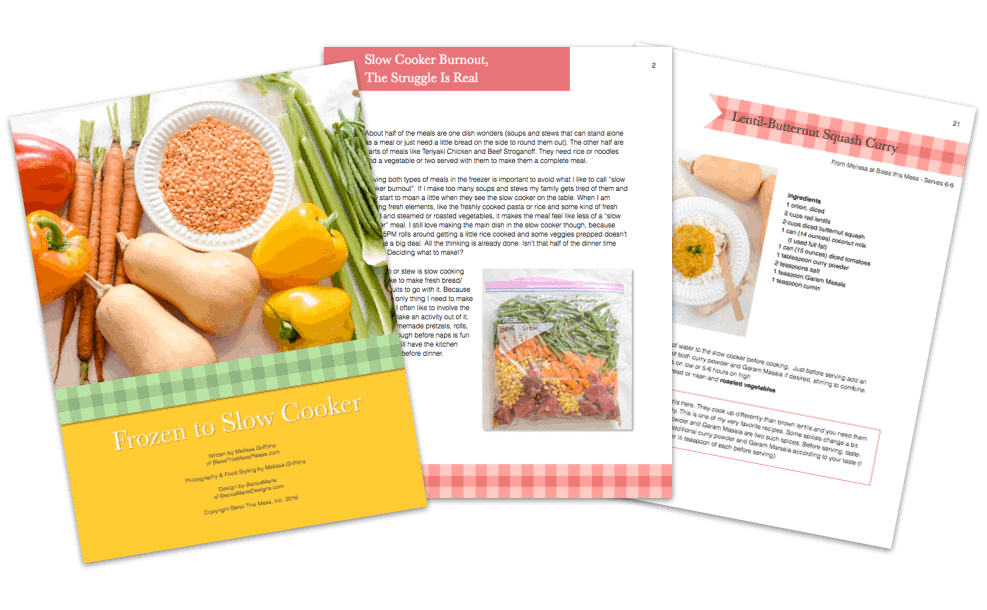 WHAT THIS BOOK HAS TO OFFER
The recipes in this eBook are family favorites made with pretty squeaky 'clean' ingredients. Canned beans, coconut milk, and tomatoes are just about as processed as I got.
MAKE DINNERTIME A BREEZE
Free your mind from the ever-present question of "What's for Dinner?"
BRING JOY BACK TO THE DINNER TABLE
Adults and kids alike love these recipes, and you will, too!
HELP YOU FEED YOUR FAMILY
These recipes are made of wholesome ingredients, and are meals the whole family will want to eat.
SAVE TIME AND ENERGY
Just toss the frozen contents of a bag into your slow cooker and dinner is done in a flash!
WHAT PEOPLE ARE SAYING
"Melissa and her freezer to slow cooker recipes have seriously changed the way I cook for my family and reduced my stress level as a busy mom of four. I love that every single recipe is made with simple, healthy ingredients and I love even more that my entire family (including my picky toddler) loves them!"
– Tiffany of Feel Great in 8
"This book is a life-changer! No more staring into the fridge wondering what to eat for dinner while a pack of hungry kids circle around you. I love that the recipes are simple, delicious meals that will satisfy everyone in the house (there are even quite a few vegetarian options). You gotta get your hands on this book!"
– Cassie of Back to Her Roots
"I love the idea of no cooking on prep day!!! I think it's AMAZING!!!"
– Lacie
"The eBook is fantastic! I cannot wait to try all the recipes! I'm especially excited for the lentil ones!"
– Katie
"Getting a healthy meal on the table for my family every night can be tricky, despite our best intentions. Whether we've got afternoon ballet class, someone is sick, or we didn't make it to the grocery store, having a healthy, whole-foods meal waiting for you can be such a life safer!
I love that these don't involve pre-cooking anything and so many are one-pot wonders. You'll love Melissa's easy, family-friendly approach to make-ahead dinners. It will simplify your own life AND make it easier for friends with new babies or neighbors who could use a little help. Well done, Melissa!"
– Emily of One Lovely Life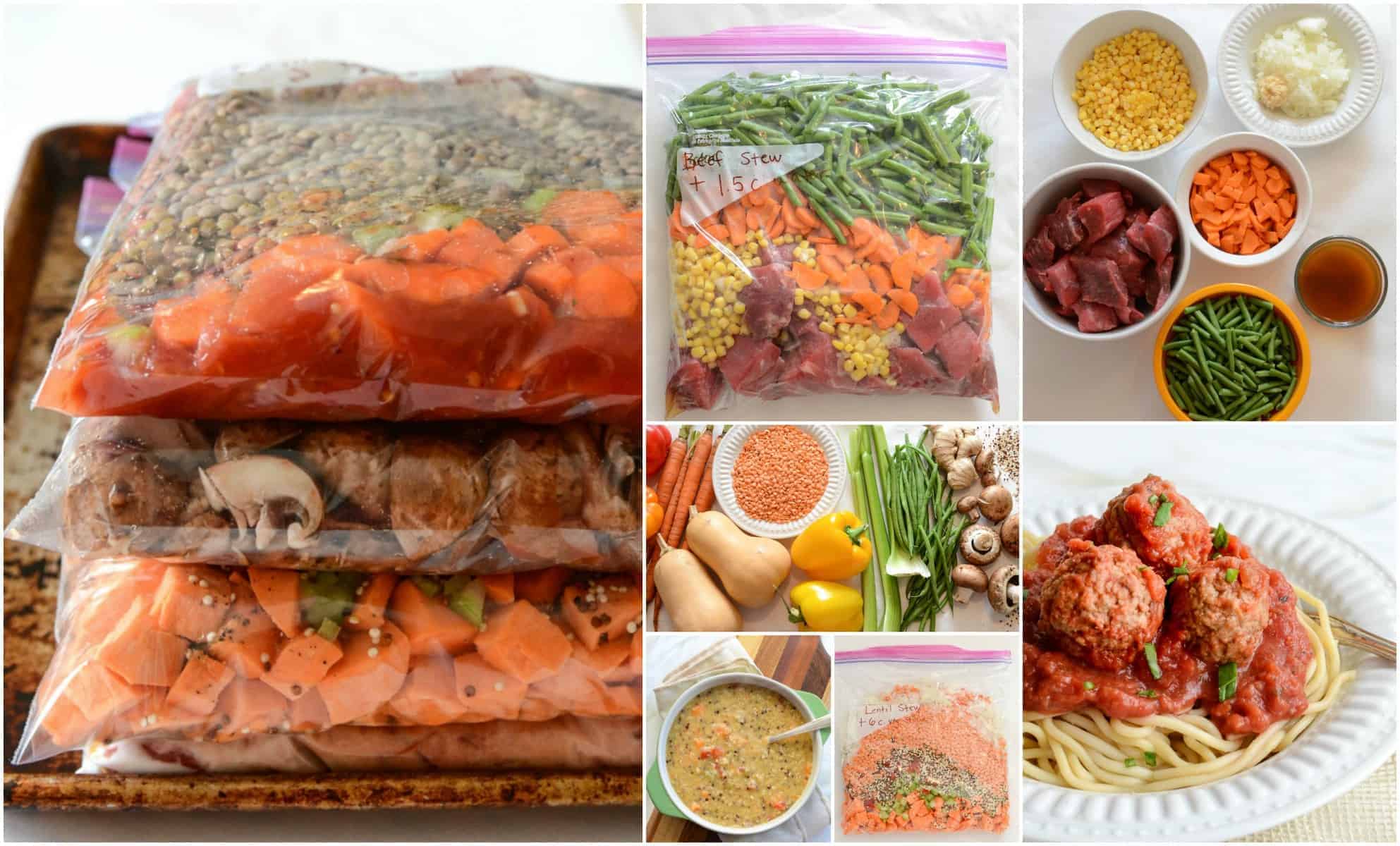 WHAT'S INSIDE?
The chapters in The Busy Mom's Guide to Freezer to Cooker Meals include:
Welcome to the Cooking Method That Is Going to Change Your Life
Slow Cooker Burnout, the Struggle Is Real
Cook Once, Eat Twice
The Gift
Here's the Best Part
Everything You Need to Know Before You Start
How About That Slow Cooker
A Final Word for Success
Recipes
Shopping List
You'll have all the resources you need to rock this cooking method!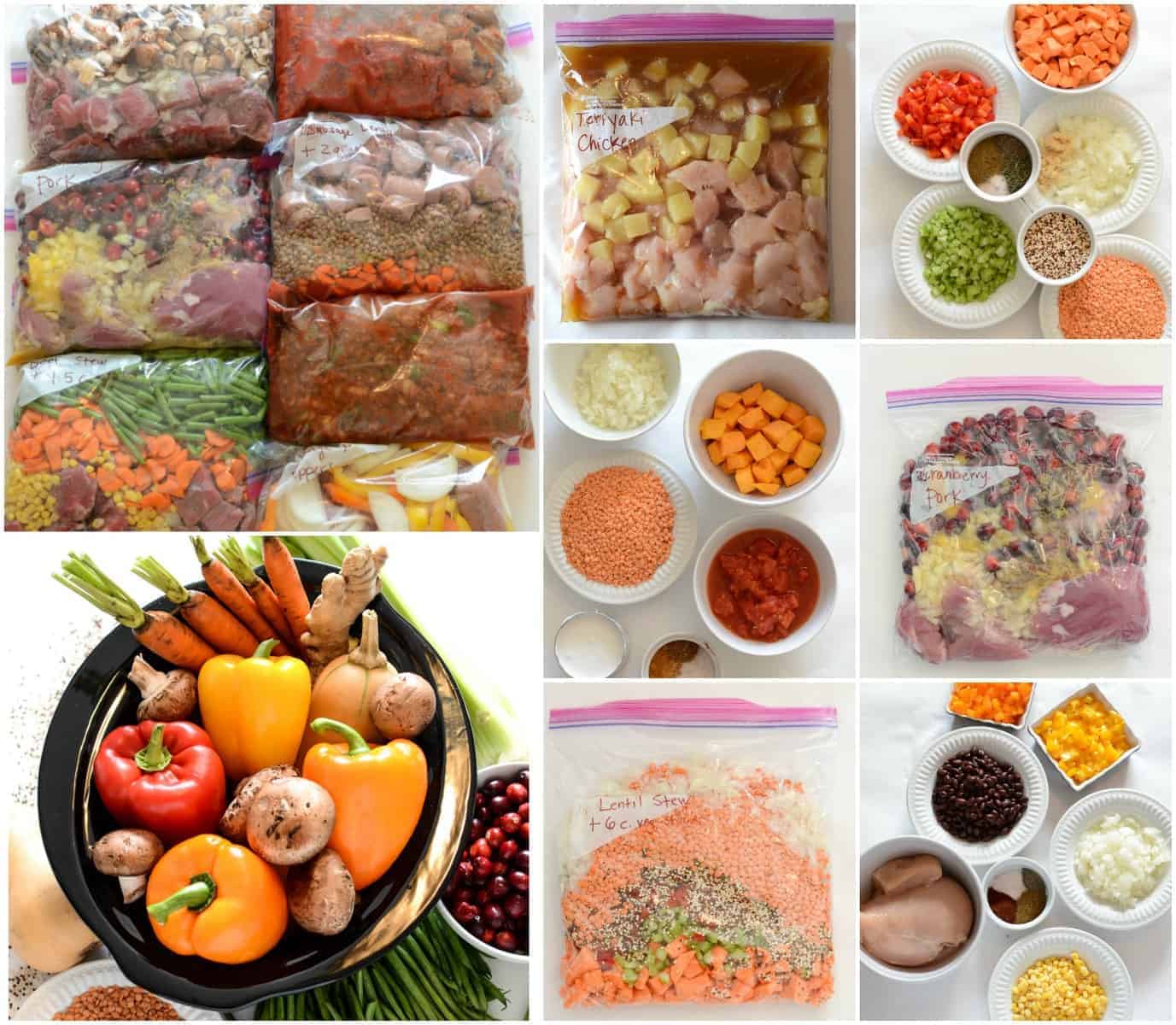 THE RECIPES
These aren't your mama's slow cooker recipes!
Recipes include:
Lentil-Butternut Squash Curry
Butter Chicken
Cranberry-Mustard Pork Roast
Sloppy Joes
Cilantro Lime Chicken with Corn and Black Beans
Plus 9 more! You will love the variety!