Sale!
Dinnertime have you scrambling to get something on the table? I wrote this ebook to make your life easier and take some of the hustle out of "What's for dinner?!"
I've combined my love of Costco with my love of easy meals the whole family will love by writing this book.
I'm sharing 10 of my family favorite meals that will cost you less than $100 to make. Cooking whole foods doesn't have to be exotic, expensive, or time consuming. All of the recipes feed around 6 people, so they really are for families! The leftovers are great too, if you have fewer people in your household.
– Tried and True Family-Favorite Recipes
– 10 Healthy Meals Under $100
– No More Worrying About "What's for Dinner?"
Description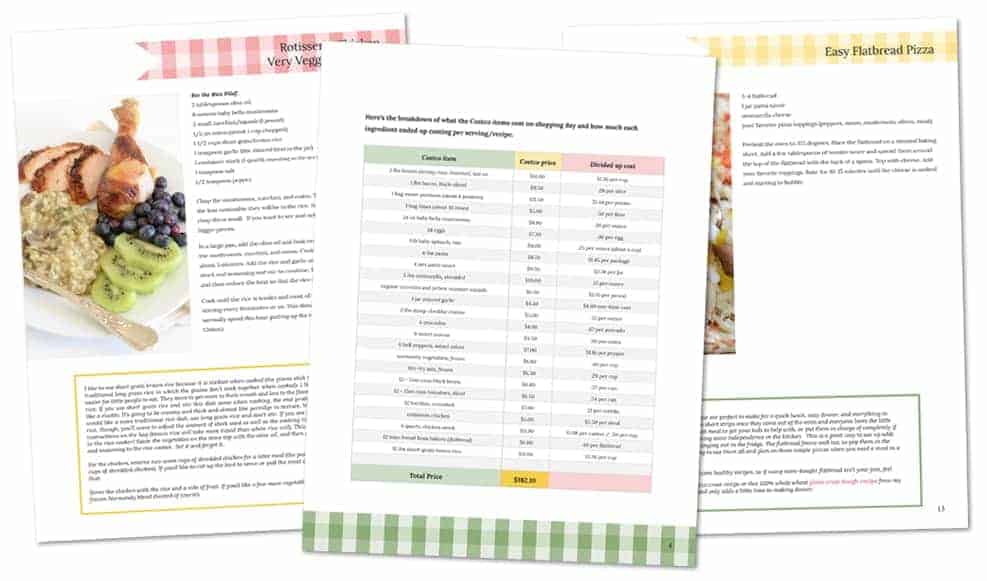 WHAT THIS BOOK HAS TO OFFER
The recipes in this eBook are family favorites made with awesome wholesome ingredients. I used some of my favorite short-cuts like canned pasta sauce, organic chicken stock, and flatbread to make dinner a breeze.
ONE STOP SHOPPING
No more running from store to store. A stop at Costco is all you need!
FAMILY FAVORITES
Adults and kids alike love these recipes, and you will, too!
NO WASTED INGREDIENTS
These recipes are formulated to use up everything you buy!
EASY SUBSTITUTIONS
Tips for making these recipes meatless or even a little cheaper are included.
WHAT PEOPLE ARE SAYING
"Doesn't matter if you're a novice or an experienced cook, this eBook is a must-have for anyone who's looking for inexpensive, easy to prepare, and delicious meals."
– Mike
"I'm a 'waste not, want not' kind of gal, so I loved that the eBook contained recipes that used up the leftovers from the previous recipe. The recipe for assembling flat bread pizzas was awesome. I'll be pulling that one out over and over again!"
– Rebecca
"Sometimes I need, even ache a little bit for a friend to come over to my house, write out a grocery list, show me where to go shopping and exactly how to make some meals for my family! Is that too much to ask? I just don't like doing that stuff. This wonderful book feels like that friend who didn't even have to knock. The notes at the bottom put a smile on my face and answered the questions I didn't know I had. I am excited to try every single one of these wonderful recipes."
– Beverly T., stay-at-home mom to 6
"The recipes are EASY to make, GREAT tasting, and PERFECT for any size family. The low cost is a spectacular benefit."
– Kristy T.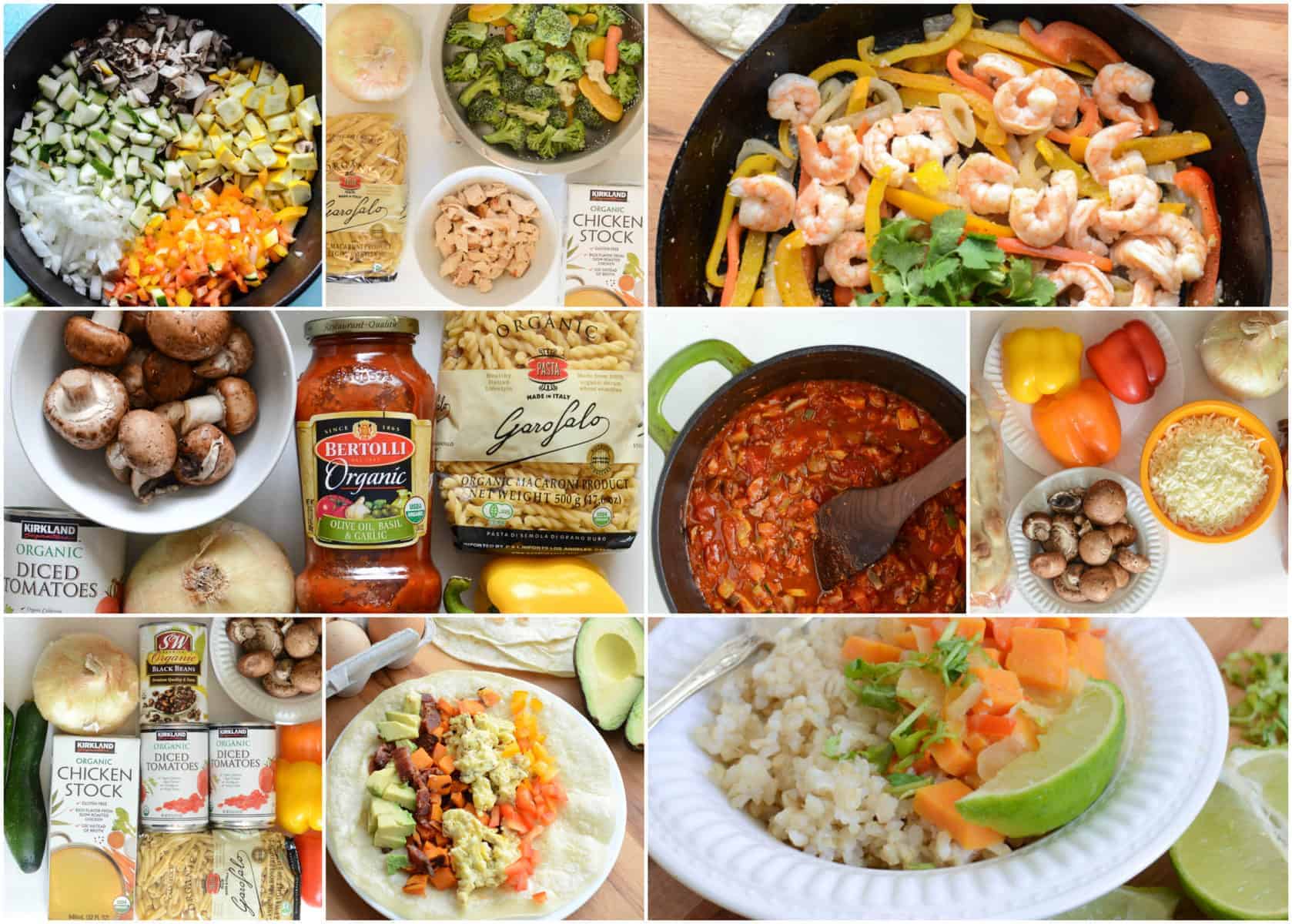 WHAT'S INSIDE?
The recipes in 10 Healthy Dinners from Costco for Less Than $100 include:
Rotisserie Chicken with Very Veggie Rice Pilaf
Easy Egg Bake
Shrimp Fajitas
Breakfast Burritos
Easy Flatbread Pizza
and more!
You'll have all the resources you need to rock these recipes!